•What is film squeezer?
The film squeezer is a dryer which is used to dewater and dry the wet films,
woven bags, drip irrigation tape and so on.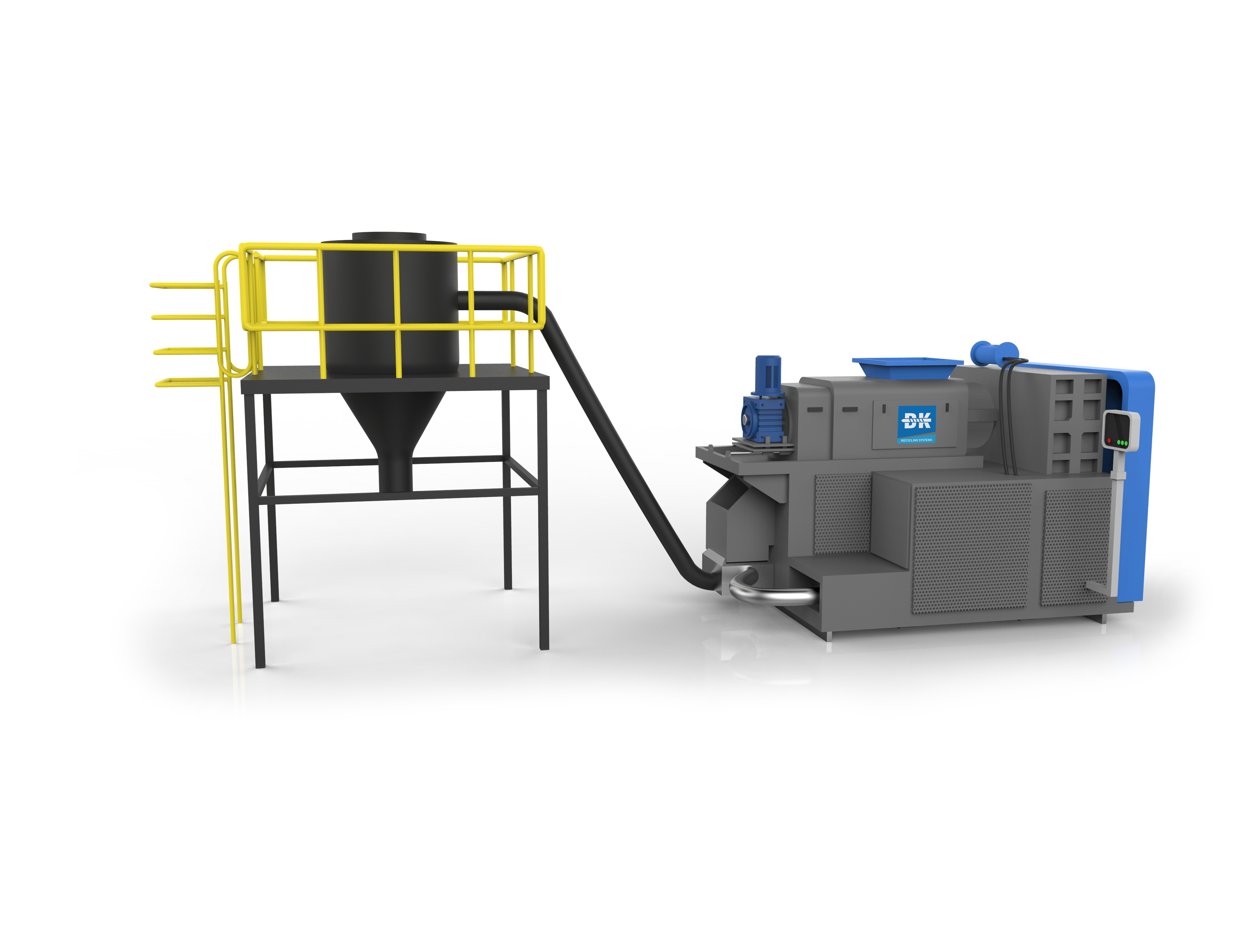 •Where the film squeezer should be installed?
Squeezer is usually installed at the end of the washing lines and before the
next pelletizing lines.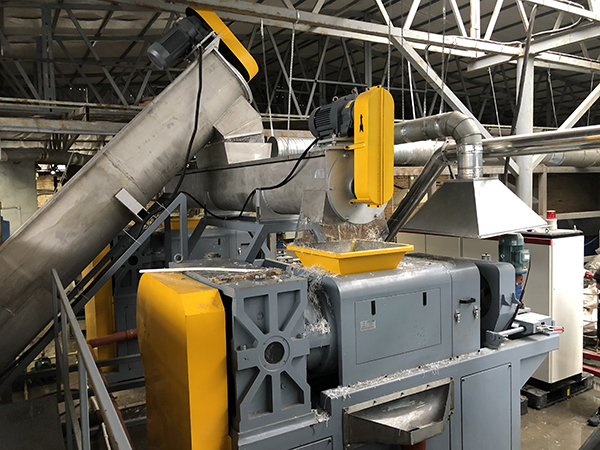 •What are the benefits of using a film squeezer?
The film squeezer made a revolutionary change in our recycling work, compared with the old-fashion drying apparatuses such as film agglomerator and centrifuge.
The film squeezer offers a variety of benefits. Among them, it allows you to:
Dry the films continuously and automatically without a human operator. In contrast, the agglomerator cannot work
continuously and requires an additional operator.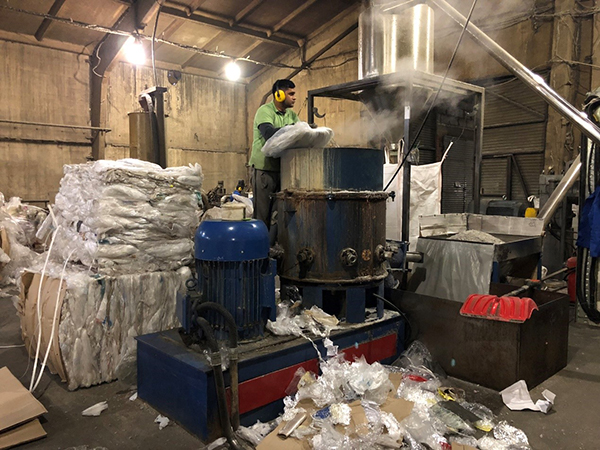 Obtain compacted and dry film scraps with low moisture content. In contrast, the films processed by the centrifuge are not compact enough and have high moisture content.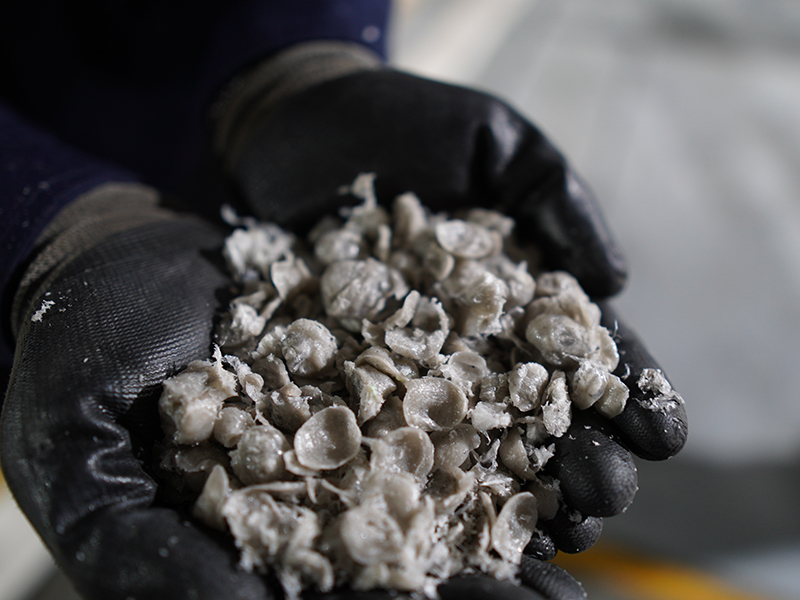 Easily feed the compacted & dry material into the hopper of the granulator, without blockage of the hopper.
Thanks to our innovative screw design, high moisture fluffy films from the washing line can be easily squeezed to dehydrate and being compacted to flakes or lumps. As a result, the moisture content becomes extremely low which is around 1%-3% and the density becomes much higher. These flakes and lumps can be directly fed into granulation extruder without increasing heating rate and degradation of the pellets become significantly less. Compared to traditional design, the output of our squeeze dryer can be up to 1000kg/h.
| | | | | |
| --- | --- | --- | --- | --- |
| Model | SD-300 | SD-320 | SD-350 | SD-380 |
| Motor power | 90kw | 132kw | 160kw | 160kw |
| Cutting power | 3kw | 3kw | 3kw | 3kw |
| Moisture | 3% | 3% | 3% | 3% |
| Output | 400-500kg/h | 600-800kg/h | 700-900kg/h | 800-1000kg/h |
Corresponding parameter set not found, please add it in property template of background
暂未实现,敬请期待